warot advisory sevices co ltd
Warot Advisory Sevices Co., Ltd.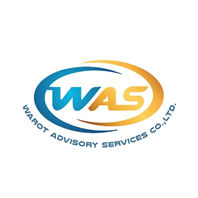 Warot Advisory Sevices Co., Ltd.
1055/655 State Tower 31st Floor,
Silom Road, Silom, Bangrak,
Bangkok, 10500
Phone: +66(0)818025698
Email: warot@warotadvisoryservices.com
Website: www.warotadvisoryservices.com
Representative: Warot Wanakankowit, LL. M., Partner
Our business law practice comprises qualified Thai lawyers with extensive experience of delivering quality legal services to Thai and foreign corporations. We offer a comprehensive range of legal services from general advisory work to full support for commercial transactions, e.g. mergers & acquisition, foreign direct investment, drafting commercial agreements and implement the transactions.
 
With our experience in tax law, we can provide advice from both legal and tax perspectives. In addition, we are also be able to provide audit, accounting and tax filing services to our client if needed.
Our practices
Mergers & Acquisitions, Foreign Direct Investment, Corporate and Commercial Transactions, Employment & Immigration, Tax, Litigation and Dispute Resolution and Startups.
Partner's profile
Warot Wanakankowit is a managing partner at Warot Advisory Services Co., Ltd. He has extensive experience with taxation, corporate and commercial, foreign business law, labour and employment and merger and acquisition transactions.
Prior to founding his own firm, Warot worked at Weerawong, Chinnavat & Peangpanor Ltd. Before that he worked at KPMG Phoomchai Tax Ltd. as well as with PricewaterhouseCoopers Legal and Tax Consultants Ltd. in Thailand. Warot obtained an LL.B. degree from Thammasat University, and an LL.M. degree in Tax Laws from King's College University, in the UK.